For the ones that would like to see a ewe lamb, here are Daisy's birthing pics. This was her first time.
Here is the beginning of labor. The bubble is only full of fluid. It helps dilate the ewe so she can pass the lamb.
She lays and pushes.
She gets up and does walk around for a bit.
I move her into her shelter. After that bubble broke and goo came out, she proceeded to push out the first lamb in its sac. This is a perfect presentation and nice clean sac.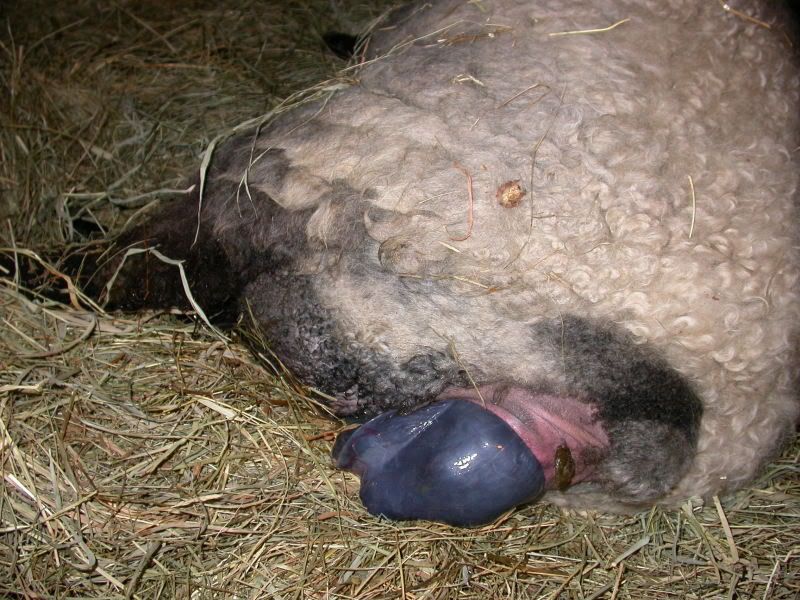 After this she bounced up and turned. They drop the lamb out standing.
That breaks the cord to. It also results in me not getting a clear
shot for more pics till lamb is here and mom cleans it.
Next was the ram. Not so happy.
He was covered in meconium from his sister before him.
Mom rejected him and refused to clean him so I had to. Daisy being new didnt know why he was all yukky, unlike the first born, so she didnt respond to him. She assumed somethings not kosher since he smelled different.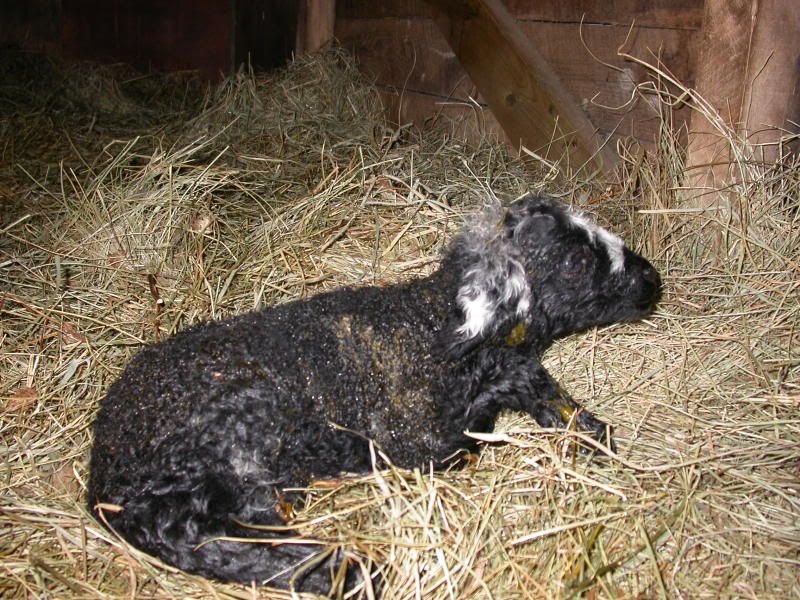 After awhile mom decided she didnt want that ram lamb anywhere near her and she attacked him. I got him away from her before she killed him. It was horrible seeing a ewe turn on her own lamb.
Now we have a bottle ram! No, not cool. He is for next winters breeding and bottle rams make even deadlier rams. They have no fear of human.
Rams are strong, and most often horned. And they can kill a human with one attack.
So he will have one duty for one year. Then, well.
They are delicious. :mmm:
Oh here is why he is next winters breeder.
Tight, nice, black wool.
I like black wool for my spinning, No dyes needed.